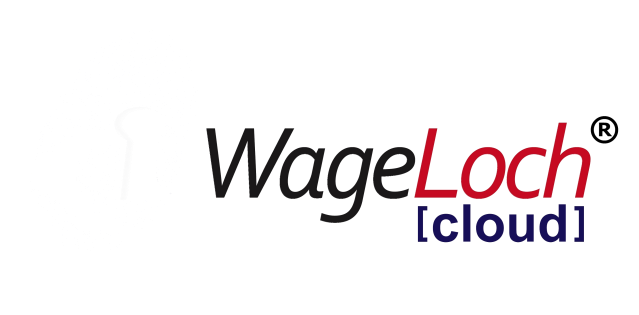 Privacy Policy for WageLoch Time (Mobile App)
This privacy policy governs your use of the software application WageLoch Time ("Application") for mobile devices that was created by LochSoft PTY LTD. The Application is designed to allow an authorised employee of of an Authorised WageLoch customer to Clock In/Out to their respective employer's WageLoch systems. It also allows viewing of published rosters as released by their employer using the WageLoch Staff Portal (if enabled)
What information does the Application obtain and how is it used?
The application records and transmits the following information:
Email Address
Password registered on the WageLoch staff portal
Clock In/Out Times
GPS Location when Clocking In/Out
User Provided Information
The Application obtains the information you provide when you download and register the Application. Only authorised employees of WageLoch customers may use the Application.
The Email Address and Password provided as part of the setup is used for authentication with the WageLoch servers and ensures your employer has authorised you to Clock In/Out using the Application.
The Clocking In/Out information recorded is transmitted directly to your employer's WageLoch application.
Automatically Collected Information
Only information required for the Application to be used correctly is collected and transmitted via SSL (Secure Sockets Layer). The information is never shared nor disclosed to parties other than WageLoch or your employer.
Does the Application collect precise real time location information of the device?
Yes.
When Clocking In/Out your precise GPS location is recorded and transmitted to your employer. If GPS information is not available then you need to use the Manual Clock In/Out feature.
Do third parties see and/or have access to information obtained by the Application?
NO.
What are my opt-out rights?
Use of the Application is at the discretion of your employer and subject to your employer's agreement with WageLoch.
Data Retention Policy, Managing Your Information
All supplied information is transmitted and stored with your employer's WageLoch databases and is subsequently subject to your employment terms and conditions and their agreement with WageLoch.
Children
The Application does not record age or gender its main function is to provide the user and the employer of the user with Rostering and Clocking In/Out information.
Security
We are concerned about safeguarding the confidentiality of your information. The information recorded is sent to your employer directly and is only briefly retained awaiting transmission via a secured internet connection. The only information stored on the device is an email address and an encrypted password which is the email and password that is established when registering on the WageLoch staff portal.
Changes
This Privacy Policy may be updated from time to time for any reason. The latest version of this policy may be found as a link on wageloch.com.ai.
Your Consent
Consent is implicitly granted by your employer when they subscribe to the mobile Clock In/Out facility of the WageLoch application. By using the Application, you are consenting to our processing of your information as set forth in this Privacy Policy now and as amended by us. "Processing," means using cookies on a computer/hand held device or using or touching information in any way, including, but not limited to, collecting, storing, deleting, using, combining and disclosing information, all of which activities will take place in Australia.
Contact us
If you have any questions regarding privacy while using the Application, or have questions about our practices, please contact us via email at helpdesk@wageloch.com.au